Create and access docs quickly, keep your workspace organized, and focus on your work without any distractions with a dedicated Paper desktop app.

Agency: Dropbox Paper In-House
Role: Product Designer
Year: 2018-2019

Collaborators: Kevin Tunc

---
Paper Desktop activation experiment
While the Paper Desktop app was in closed beta, we launched a three-way A/B test to understand the impact on new user activation in Paper Desktop's product funnel, as well as identifying a thoughtful solution for up-selling users.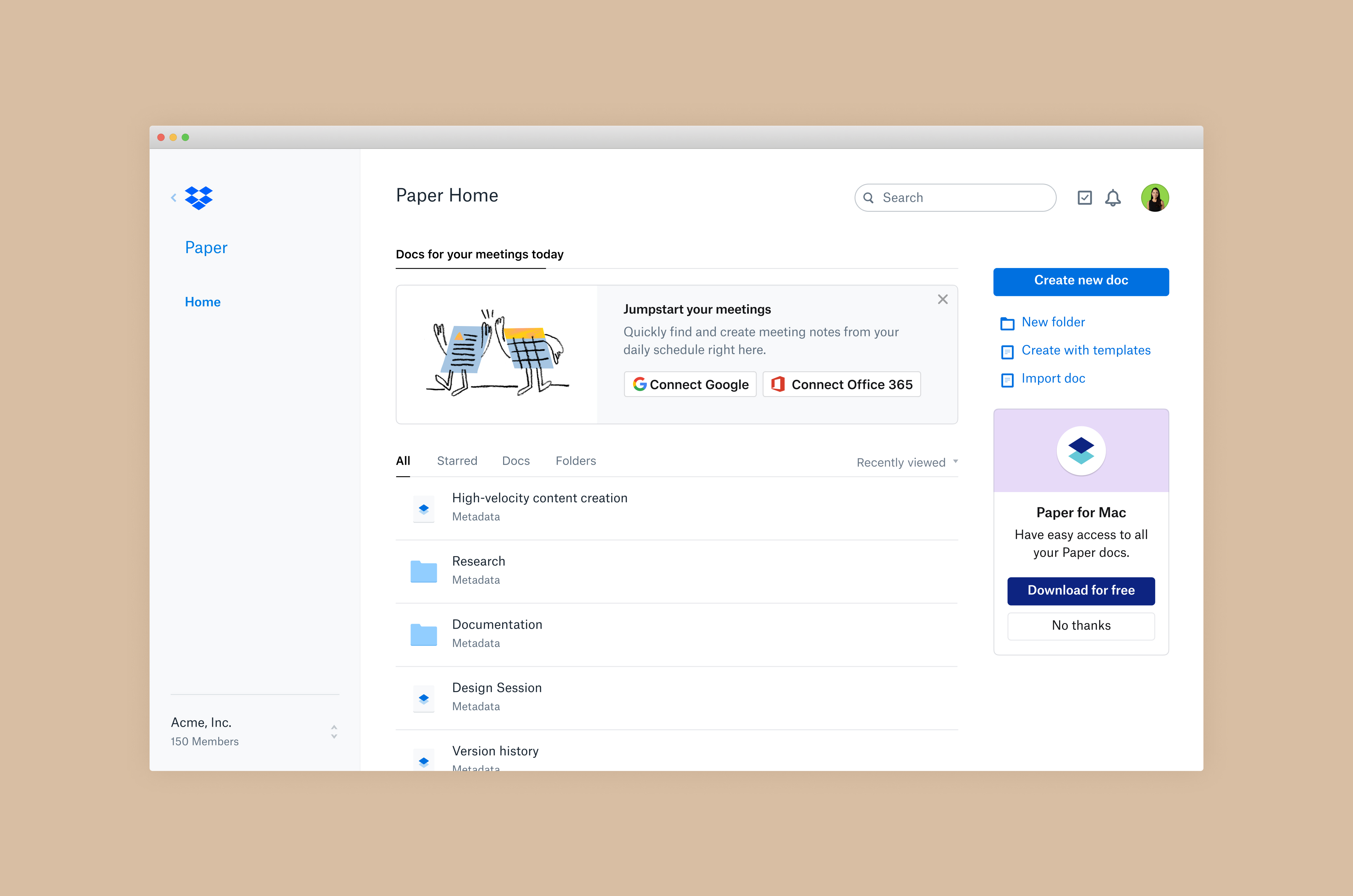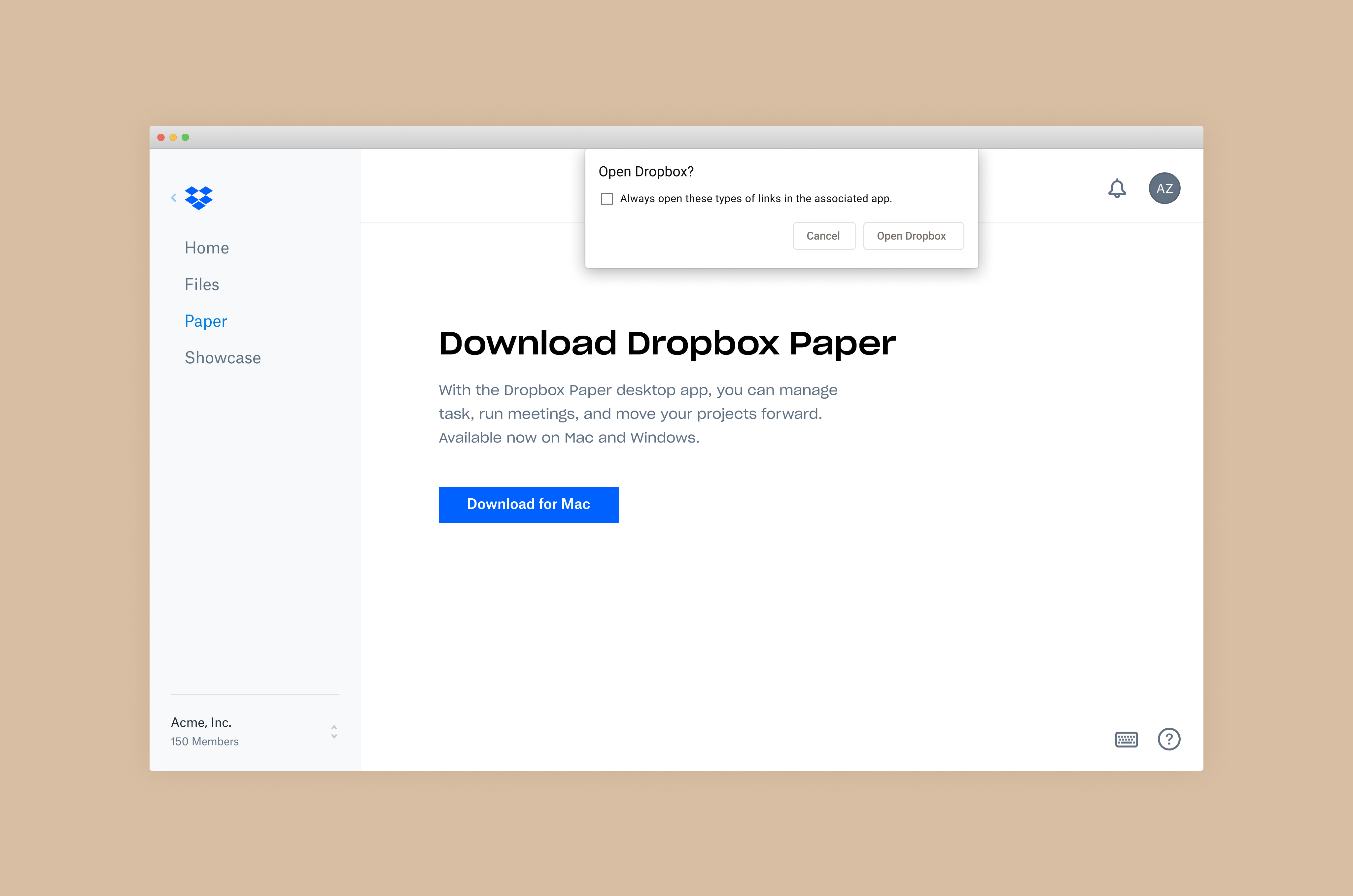 Desktop UI x DIG update
In an effort for the Paper Desktop to be ready for the PiFS (Paper in the file system) migration, we've revamped our design to match the default experience for new users. We did this with an incremental gain on various aspects (e.g., pathways, sharing, search, creation, moving, PASS.)
Paper Desktop search
To support Paper 2020 doc migration into Dropbox, Paper Desktop needed to parity changes made to user's accounts on the web. This change included a new search which searched for new and legacy docs across both Dropbox and Paper.

Paper Desktop Multi-window
Over time, we found that there seemed to be a need for referencing completed or work-in-progress docs with many power users. So during Hackweek, I worked on designing an MVP multi-doc experience that would enable a quicker workflow.

Paper Desktop open beta/download page
In response to users actively requesting the desktop app, I designed a series of beta milestones from closed to open. The deliverables included a beta marketing page and distribution mechanism, gradually allowing an expanded set of users into the app to improve the app's quality and feature set before the full GA release (unfortunately, it was later sunsetted.)