Dropbox Paper is more than a doc—it's a co-editing tool that brings creation and coordination together in one place. Your team's collaborative workspace.

In-House: Dropbox Paper
Role: Product Designer
Year: 2018-2019

Collaborators: Bjorn Rostad, Joey Grillo, Fiona Rolander


---
Dropbox Paper landing page
I redesigned the Dropbox Paper marketing page a few times between 2018-2019, intending to reduce page load time and improve user conversion rate. We reduced load time to below 3 seconds and increased the conversion rate up to 3%.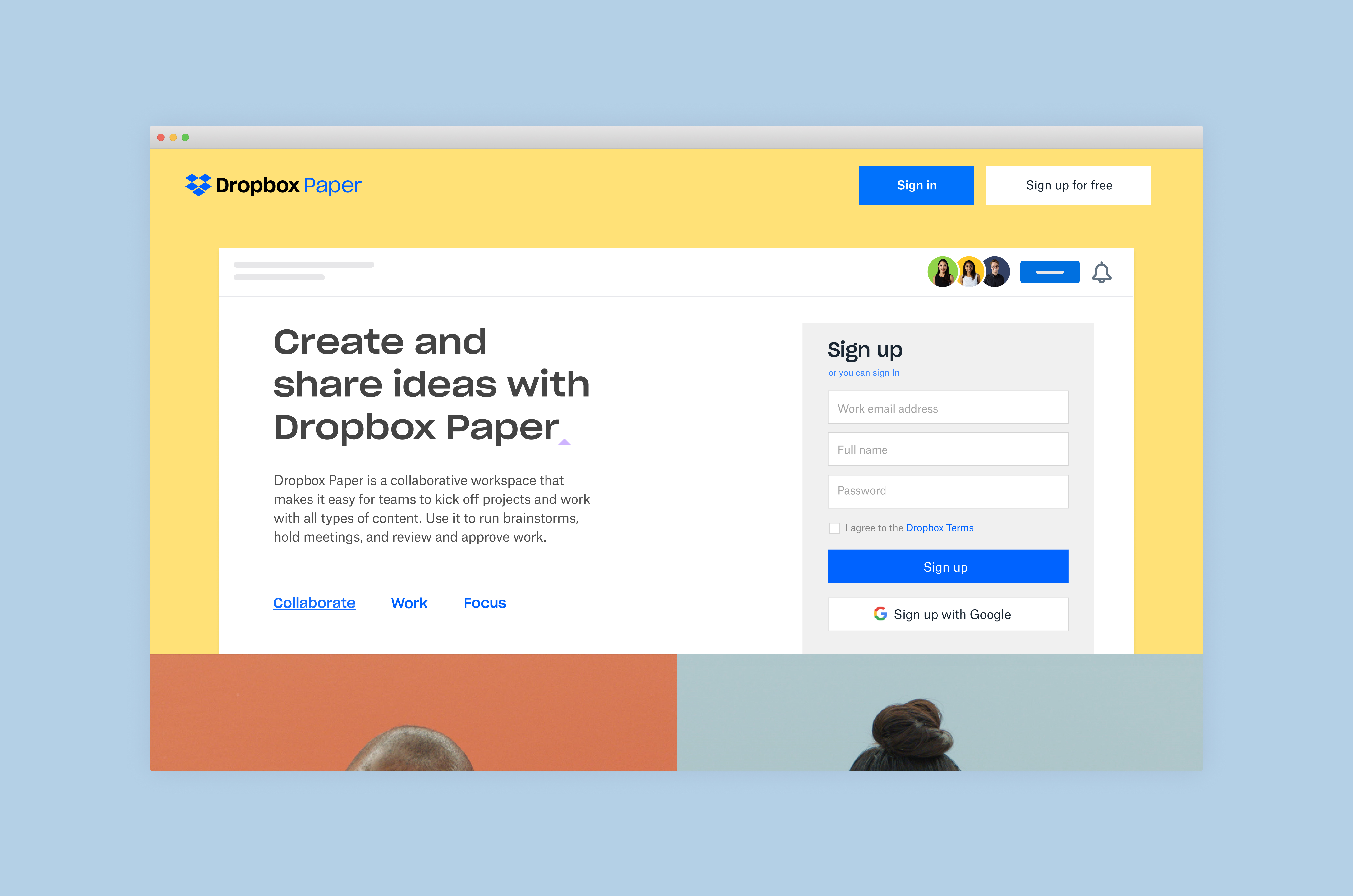 Paper Templates
At the start of 2019, we shifted focus onto new user acquisition and activation. Our team created three sets of 12+ templates and a marketing page with a template library to resonate with user problems. We effectively increased the Paper sign-up rate by 6%.

Paper Customer stories landing page
I worked with the Dropbox marketing team to design and build the Paper customer stories landing page. The goal was to meet the organizations accomplishing great work with Dropbox Paper and share their stories with potential users.

Paper use-case landing page
We found during research that users didn't know how to begin using Paper when presented with the editor. So our team created a landing page that enabled users who come to Paper with a need to get up and running quickly.
Paper sign-in/up flow

I re-branded, re-mapped, and redesigned the Paper sign-up flow to better align with brand guidelines and create a more expedite sign-up flow.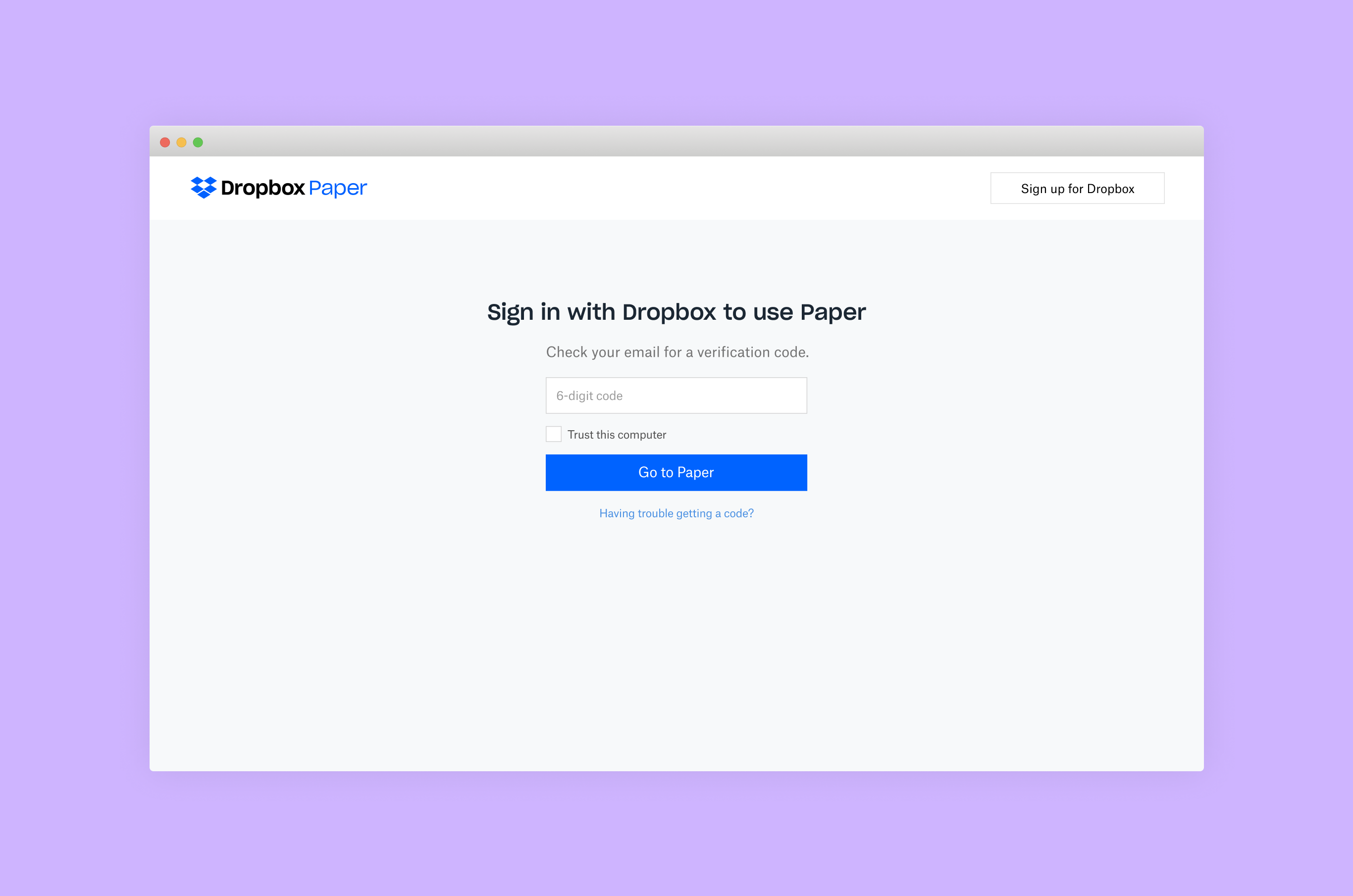 PiFs post migration education
To better unite the Dropbox and Paper experiences, we merged users' accounts and migrated all their docs to Dropbox. I worked on educating users on the changes made and where to go for help.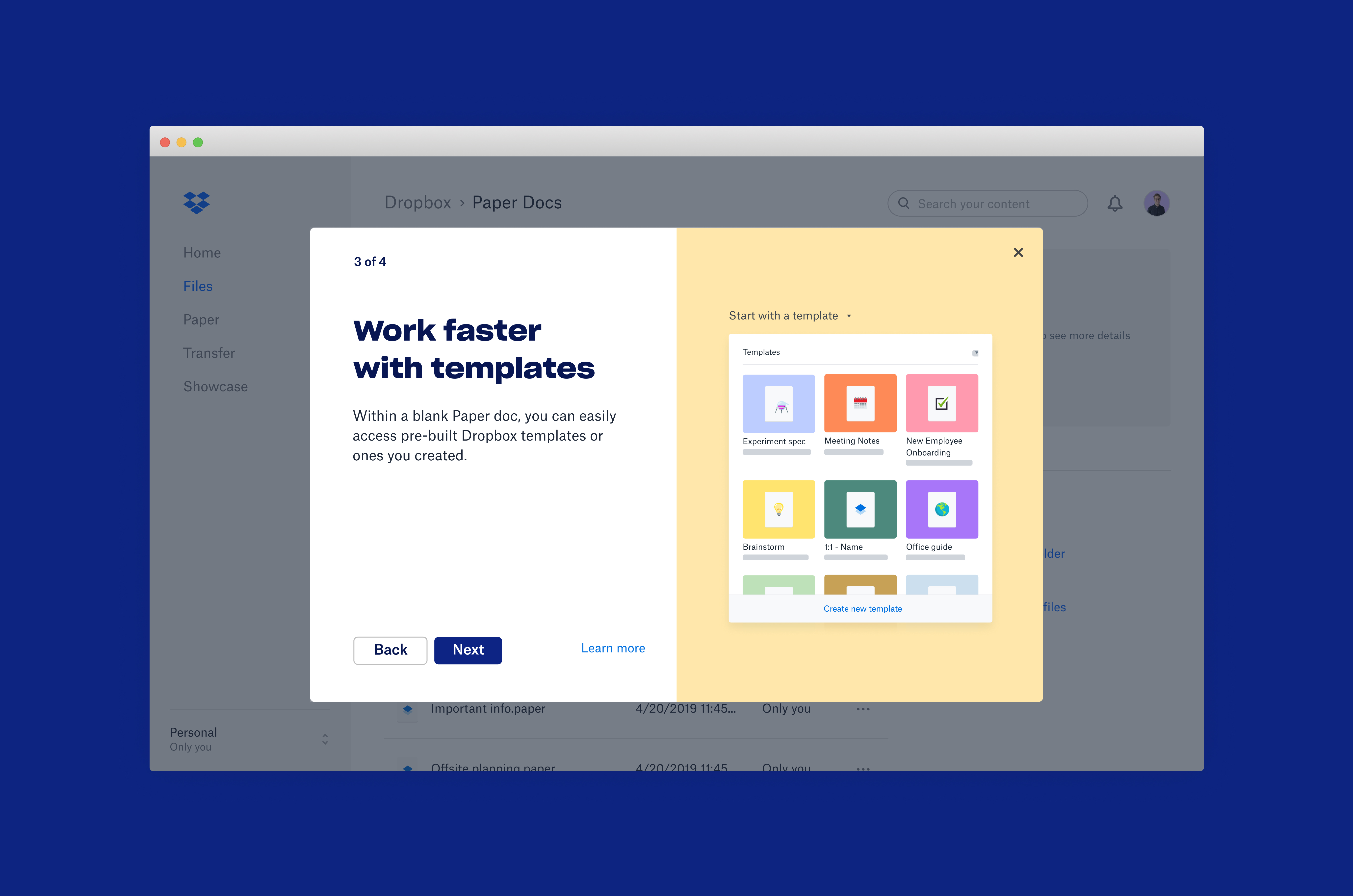 Paper Dark mode

During Hackweek at Dropbox, I designed and implemented a highly requested Paper feature, dark mode, with two others' help. Initially, it was so popular internally that we released it to 100% shortly after.